USB IO Modules for Analog and Digital Signals
Data Acquisition & Control
1
Ready for many automation applications. Measure temperatures, control your home, garden or caravan with the flexible IO Modules.
2
Plug & Play USB IO
Turn your computer with the Plug & Play IO Modules to a powerful data acquisition, monitoring and control solution.
Remote Access Device
3
Install remote access over the Interned and get full access on your applications – secure and wherever you are.
RPi & Beagle Bone
4
The Raspberry Pi® and Beagle Bone Black are compatible with the IO Modules which maximizes the number of applications.
LucidControl USB IO Modules in a Few words
The LucidControl USB IO products should be considered as a good choice anytime automated projects are needed in a task.
The LucidControl product collection is made of effective USB IO Modules having remarkable characteristics turning any computer into a digital and analog data capture and control system.
By generating and capturing analog and also digital signals such as resistances, clocks and temperatures, these functional IO units are prepared to control electric consumers like heaters, fans or even lamps by USB.
Beside of being ready for house automation, USB IO Modules are also designed in order to satisfy plenty of related needs for manufacturing automation projects like factory floor control.
The potential of attaching the modules on common DIN-Rails is only one benefit mentioned now. This Specific ability permits the inclusion of LucidControl USB IO Modules into switchboards of an automation system.
The high quality IO modules are prepared for professional applications and they also are equipped with solid professional IO terminal connectors. Especially this, in combination with the potential to add them on DIN-Rails means they are the best option for automation applications such as switchboards.
The USB IO Modules are portable plus work with many different computer operating systems like MS Windows® and Linux.
Due to the provided device driver, which is included in most current computer operating systems, out of the box set up can be executed without difficulty in a few minutes.
In addition, the USB IO Modules are suitable for the powerful RaspberryPi® and the BeagleBone Black embedded computers that are very popular now.
As soon as a module is connected to the Universal Serial Bus port of a computer system it starts working promptly.
The design of internet based and smartphone software can be made simple by using these types of computer boards. To be able to improve the usability and also to enhance the learning speed, LucidControl IO Modules can all be operated by the identical software program.
Software development kits designed for several complete the software package and offer maximum usage of entirely all of the LucidControl USB devices units.
Using the included terminal application makes dealing with the IO devices hassle-free and many IO units attached to a dedicated computer could be utilized correctly.
Convert a computer to a data acquisition and control system.
The USB IO Modules are useful devices for many automation applications. Whenever digital and analog lines must be acquired and generated for example in the workbench automation sector, the devices can be used in order to control fans, lawn sprinklers or any other power loads.
The functionality of the LucidControl USB IO modules makes it really simple to build e.g. switches or even much more tricky automation applications which for example log and measure temperature or moisture.
In the hobby niche these low-priced LucidControl USB IO units can be used to handle e.g. LEDs setting up various lightning settings.
LucidControl USB IO Modules are also specialized in energy saving applications since being able to quantify environmental data like temperatures and humidity.
By offering cycled outputs as well as standardized analog 0-10V lines, pumps, valves and mixers of a heating system can be controlled depending on metered environmental inputs.
Not to mention that all of these solutions are only a small number of illustrations and they can easily be controlled over the web using a mobile. After a LucidControl USB IO Unit is linked to the Internet there are no limits in applications.
Compatible with Raspberry Pi and Texas Instrument BBB computer systems
PC technology founded LucidControl USB IO mdoules can be employed with almost all computer systems running Linux and Windows®.
Additionally, affordable and mini computer boards such as the Raspberry Pi as well as the TI Beagle Bone Black both offering USB ports, network and display ports, are dedicated working along with the USB modules.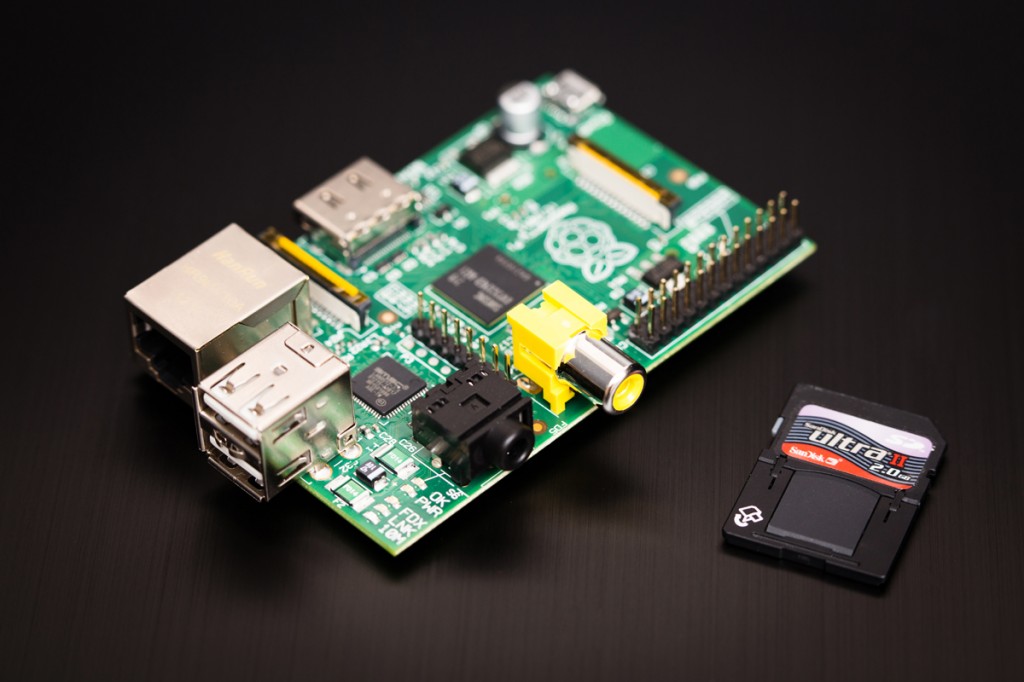 Thanks to the supported Linux operating system these small computer boards can address plenty of things straightaway.
Many software applications such as popular Web servers and reliable databases can support you, are available on the Web and can be downloaded – oftentimes free of charge. When a Web server has been setup, LucidControl can be reached with all its functionality simply by browsers, stable and worldwide.
Monitoring as well as saving of acquired information as well as events is possible at minimal effort using a professional database system such as MySQL.
There are a lot of example programs provided demonstrating using LucidControl IO products.
Broad Number Of USB Analog IO & USB Digital IO
Our objective is it to provide LucidControl USB Components with plenty of interfaces in order to make them ready for most projects.
Analog IO Signals can be interfaced using the LucidControl AO4 – USB Analog Output Module and the LucidControl AI4 – USB Analog Input Module
For digital signals the LucidControl DO4 – USB Digital Output Module and the LucidControl DI4 – USB Digital Input Module are available.
Software and Documentation
An extensive and growing included software bundle makes the setup of LucidControl IO systems extremely straight forward.
The supplied documentation is extremely detailed and supply combined with the guides helpful suggestions including tips for different purposes. An instant start is the LucidIoCtrl console software that works together with all LucidControl USB IO Modules and it is the ideal choice to control and config the devices needing a single line of programming.
Offering full utilization of the LucidControl units and being offered for most important operating systems with no need of installation, it reduces development time to a minimum and improves the time to market.
The command line program is appropriate in order to create portable programs which are required for web browser accessibility easily. Popular software development environments like Python and Java are supported through the SDK.
Due to the detailed description, LucidControl USB IO modules can be integrated into other software development environments not having trouble.
LucidControl Support and Concept
LucidControl USB Input Output tries to make the first steps into this control environment as easy as possible but should there occur any hassle, that cannot be fixed on a first glance, we will do our very best to assist you. Both, the hardware as well as the software are clear developed, extendable and follow a modular and consistent concept.
Due to the adaptable and upgradeable software, functions can be implemented and changed in the field without difficulty what protects your investment in the future.
Our firm the developer and producer of LucidControl USB Input Output product collection and we use the devices for a lot of our purposes. Our clients request we can develop value added add on extensions providing new functions without changing the basic conception of a LucidControl USB IO Module.